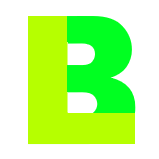 BrokeLife is a project that I did for my Software Engineering class at Purdue Fort Wayne in my junior year. We chose groups of four people and chose a project to take on for the semester.
The first part of the class has been dedicated to requirement analysis and planning, diagrams, and prototyping. We did presentations at the end of each month to show our progress.
We made the project in Java and using GitHub to collaborate together. We used a waterfall SDLC model for development.
Our goal with this budgeting software was to target high school and colleges students as well as those who work inconsistent hours or earn tips. We have found that most software is built around having a consistent income. We want to make simple budgeting tools for those who have variable income. It will have a learning aspect to it as well so that people can become better at handling their money.
The main thing that I learned from doing this project was the challenge of working in a team. We were forced to plan out the project and dedicate time to it over a long period of time all while communicating what we were working on. Nobody except for me knew how to use git which created lots of great learning opportunities.